Q. Flow of establish base in japan
A.  Procedures are different depend on amount of investment, kind of industry or having partner or not. Actually the procedures will be done for your individual case.it needs to progress procedures by each specialist like judicial scrivener, administrative procedure specialists etc.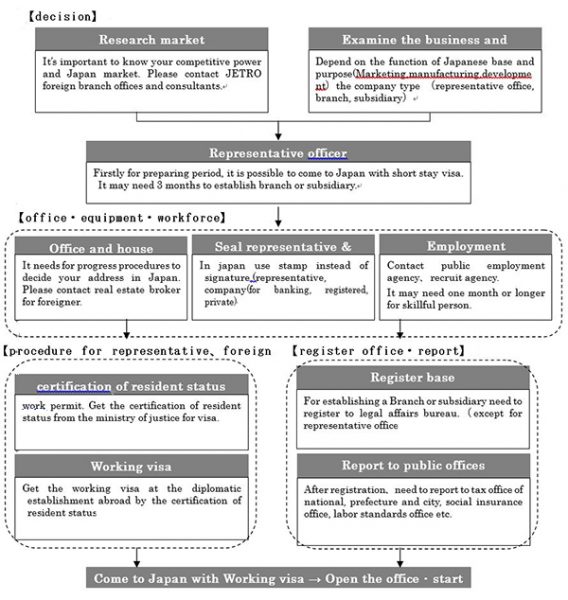 reference
For preparing please contact and use various kinds of prefectural agencies, specialists. Shizuoka prefecture will assist you by "one stop center for foreign companies" it has the network consists of specialists experienced in foreign business.
judicial scrivener(company and land registration)、certified administrative procedures(agent for procedures to public offices)、licensed tax accountant(accounting, agency for report to tax office)、social insurance agency(labor and social insurance, employment procedure)real estate agency(introduce office, land for business) temporary staff agency.